ONE MAN, ONE SWIFTY, ONE COUNTRY, 1000 MILES
On 19th December 2016 I completed the 12th journey of Expedition1000, arriving into Tokyo after a 1052 mile wide, roaming loop of southern Honshu and Shikoku, with my trusty kick scooter, Swifty.
33 Days. 17,574m elevation scaled. 565,000 estimated pushes. 14 islands navigated. 191 tunnels. 432 bridges crossed. 10 ferries taken. 1 epic adventure completed, the 12th non-motorised 1000+ mile journey of my life.
The plan was simple. I purposefully made no plans, allowing opportunity, recommendation and instinct to guide the trip.
Swifty and I were on the road between 5 and 9 hours a day, wild camping most days, bathing at hot springs (onsens) and soaking up the the Japanese culture all in the name of enjoying an amazing, non-planned, non-motorised adventure.
Background
I was a mixture of nervous and excited about this trip. I suffered with chronic pain in my lower back and left leg for two and a half years after damaging two discs in my back in 2013, and this put me off planning too many adventures. When you don't feel like getting up in the morning it's hard to imagine travelling 1000 miles without a motor but in a stroke of fate it was my first attempt at a 12th journey which started the fix. In December 2015 I walked the northern half of the West Bank in Palestine and then, soon after crossing the Jordan Valley I suffered two stress fractures in...you guessed it, my left leg (and foot).
The resulting two and a half months on crutches in a moon boot released the trapped nerve roots, gave my back a chance to heal and freed up my mobility once more. Gladly, everything held out to enable completion of this journey.
VIDEO PLAYLIST
Each day of the journey I shared a 'Good Morning!' video blog on my Facebook page, here's a playlist of the full documentary, all filmed and edited on an iPhone 6.
Highlights of Japan
My journey with Swifty was limited in many ways (there are only so many mountains to climb and miles to cover), meaning only a small swathe of Japan's richest formed a part of our experiences, but for those who find an urge to visit Japan growing or are interested in learning more, here are some recommendations either that I experienced or that were passed to me on the road.
Where relevant I have linked to an outside source, often in the pages of the Inside Japan website, for they were a great support on this journey.
PILGRIMAGE
A long, sacrificial walk is a familiar concept in Japan. I met a young Frenchman, François, in a guest house in Takamatsu, and he was nearing the end of a roughly 50 day walk between the 88 temples of Shikoku, one of Japan's main islands.
François kindly sent me his diary, a beautiful read sharing the joys and agonies of his walk. It's in French but can be translated directly in Google Chrome (have patience with some of the translation). Other pilgrimages are recommended on Shodo Island, and perhaps the most famous is the Kumano Kodo on Honshu.
SHIMANAMI KAIDO
I find it hard to recall a better two days on the road (although it could easily be completed in one on a bicycle) in Japan than following the marked cycle track along the Shimanami Kaido (Kaido means 'highway'. Linking Imabari in Shikoku with Onomichi on Honshu, this island to island experience - all connected by very impressive bridges - is a marvellous way to cross the inland sea. Smooth, well signposted cycle paths ensure this 70km adventure can be taken on happily without a map (although there are maps everywhere) and should you not be travelling with a bike, there are plenty of places to rent one at either end. More information about the Shimanami Kaido, here
Recommendations to come:
Staying at a traditional ryokan on Miyajima Island
Shodo Island
Naoshima Island
Hiroshima Peace Park
Seto Inland Sea
The Shinkansen
The Tobishima Kaido - Kure to Okumura by bike
The upper Kiso Valley
Nara Park
TRANSPORT: SWIFTY THE SCOOTER
I worked with the wonderful team at Swifty Scooters to develop the most adventurous kick scooter imaginable. Taking the base layer of their famous Swifty Zero scooter, Jason Iftakhar and his team added panniers above the two wheels for me to carry my gear, meaning I didn't have to lug too much weight on my shoulders or the handlebars.
It makes such a difference working with people who share a passion for adventure and action. These guys were the perfect expedition partners, knowing that the work they put in would be repaid down the line. I did my utmost in return, by creating another cool story in Swifty's history, reporting back from Japan with regular photos, film and other content.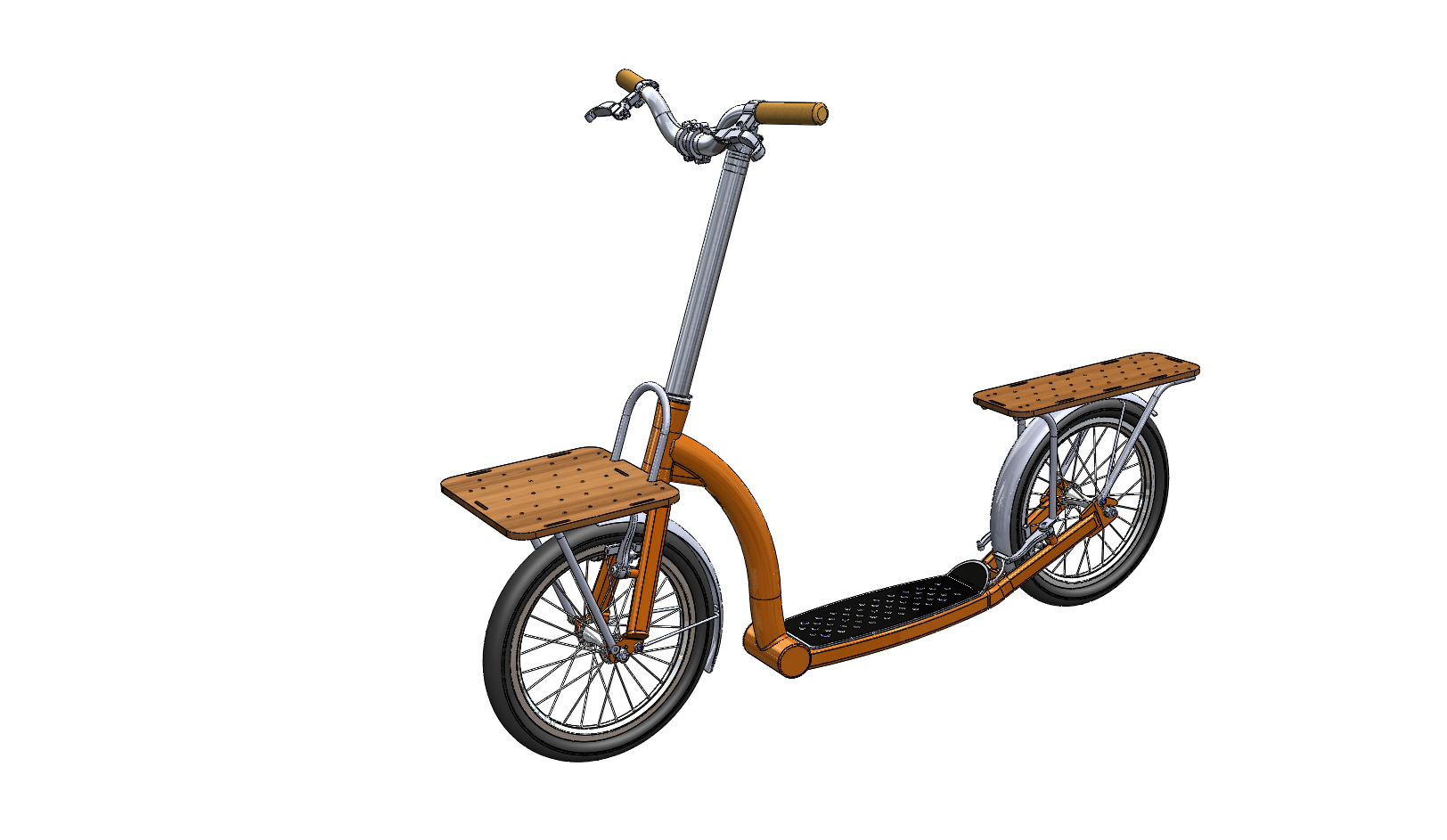 Gear
Swifty and I travelled as light as possible, but here's what we carried to properly capture the journey's story and camp in steadily colder winter months.
Swifty Zero Scooter with custom racks
Panniers: Ortlieb
Tent: Nordisk Telemark 1 ULW (770g)
Sleeping Bag: Yeti V.I.B. 800
Sleeping Mat: Thermarest NeoAir
Helmet: Lumos
GPS/ Distance Tracker: Lezyne Super GPS
GoPro Hero 4 with handlebar, arm and helmet mount
Clothing: 1 x Down Jacket. 1 x Waterproof Jacket, 2 x T-Shirt, 1 x Baselayer, 1 x Shorts
iPhone 6 (for filming, social and navigation)
DSLR: Sony A7s
Selfie Stick (screws into scooter for wide shots)
Sunglasses: SunGod